 Half Shawarma Half Lamb Gyro Plate
$16.99
---
Love em both? We've got you!.
ORDER ONLINE
0 customers Half Shawarma Half Lamb Gyro Plate! Leave a review to let us know what you think.
You may also like
---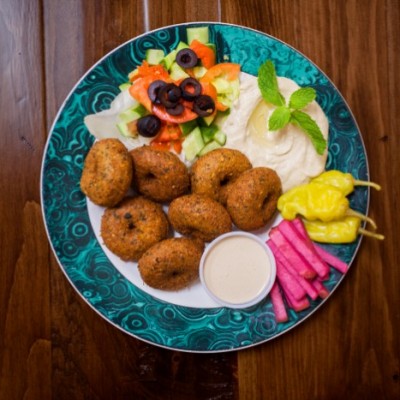 6 pieces of falafel made and fried to order served with your choice of two sides, tahini sauce, pickles, turnips, and fresh saj bread on the side.